Ledencursus
Heb je altijd al lid willen worden van een zeefdruk club dan ben je bij de Mesh Print Club aan het goede adres. De enige zeefdruk club die 24/7 open is! Altijd printen wanneer jij zin hebt! Klik op 'Info' mocht je meer informatie willen omtrent de kosten en inhoud van de ledencursus.
INFO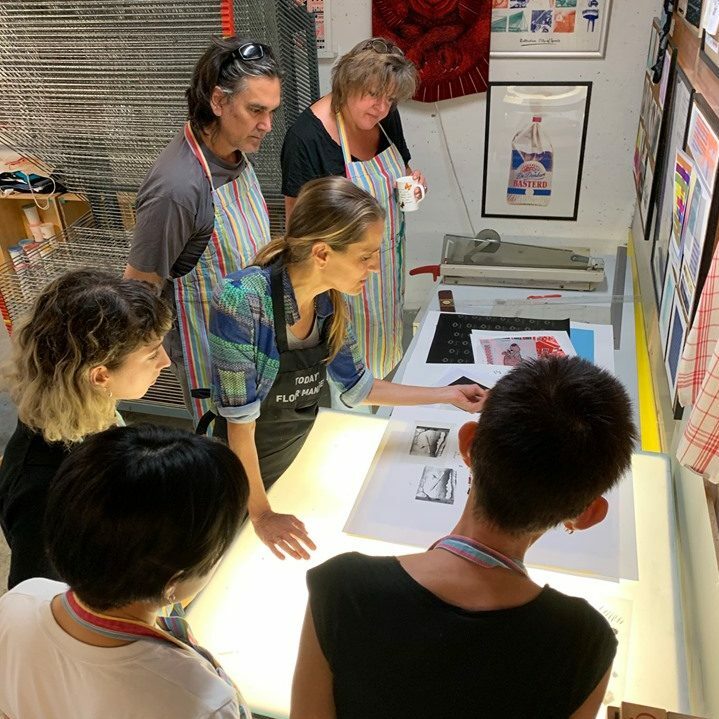 kerstkaarten printen / Christmas card printing
Zaterdag/Saturday: 25-11-2023 om/at 14.30-17.00hrs
Workshop: kerstkaarten printen / Christmas card printing
Binnen enkele uren heb je een geweldige set unieke kerstkaarten gezeefdrukt in je eigen stijl.
Je stuurt ons vooraf een afbeelding in zwart-wit. Dit kan een foto van jezelf zijn, je favoriete landschap, vormen, tekening, vriend/vriendin…. Wij zetten dit voor je op film en maken het beschikbaar om te zeefdrukken.
Ook gaan wij er voor zorgen dat we ramen hebben waar allerlei soorten kerst afbeeldingen op staan en laten we je ook terplekke handmatig een afbeelding maken die we gaan gebruiken om te printen. Je kunt ook alle afbeeldingen combineren, complementeren of over elkaar heen drukken op een aantal soorten gekleurd papier.
Wij zorgen dat we alle blanco vouwkaarten hebben zodat je deze zelfgemaakte Kerst kunstkaarten in een enveloppe kunt versturen.
Bij inschrijving van 7 personen gaat de workshop door. Alle workshops worden in het Nederlands/Engels gegeven
Within a few hours you will have a great set of unique Christmas cards screen printed in your own style.
You send us an image in black and white in advance. This could be a photo of yourself, your favorite landscape, shapes, drawing, boyfriend/girlfriend…. We put this on film for you and make it available for screen printing.
We will also ensure that we have screens with all kinds of Christmas images on them and we will also let you manually create an image on the spot that we will use for printing. You can also combine, complement or print all the images on top of each other on a number of types of colored paper.
We ensure that we have all the blank folding cards so that you can send these homemade Christmas art cards in an envelope.
The workshop will take place if 7 people register. All workshops are given in Dutch/English
Inbegrepen/Included:
Inkten/Inks
Blanco vouwkaarten / blank folding cards
Transparanten/Transparants
Materialen/Materials
Koffie/thee/lekker – Coffee/tea/sweets
Wat hebben we nodig? Een afbeelding in A6 formaat.
What do we need from you? An image in max. A6 format that's a good close up portrait.
If you email it we can check if the image needs some tweaking.
Datum/date: zondag/sunday 26-11-2023
Start tijd/time: 14.30hrs
Duur/During: 2,5 hrs
Kosten/Costs: € 60.00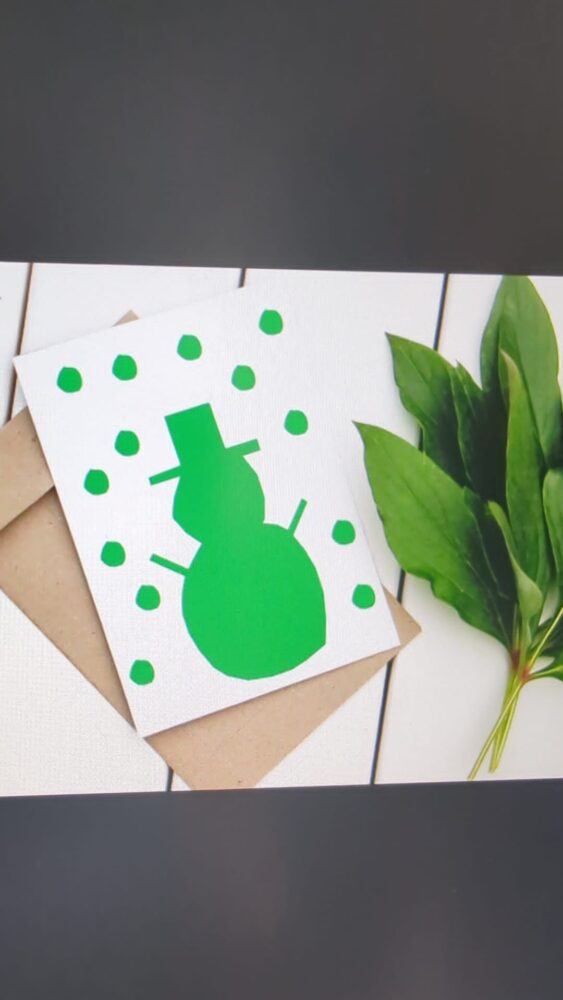 Workshop Xmass sweaters
Zondag/Sunday 10-12-2023: 11.00-14.00hrs
Christmas sweaters & hoodies*
Het is winter, de vrieskou komt eraan, sneeuwvlokken, gezellige winteravonden en Kerstmis staat voor de deur. Daarom dachten wij meteen aan een workshop kersttruien/hoodies bedrukken. De authentieke wintertruien in een nieuw jasje. Wat doen we? Je kunt een geheel eigen ontwerp ontwerpen dat eenmalig bedrukt kan worden, maar wij zorgen ook voor kant-en-klare kerstontwerpen om te printen zoals jij dat wilt. Wij zorgen voor de kerstkleurige inkten en een draagtas en jij brengt textielartikelen mee die je wilt bedrukken.
*textielstoffen die het beste werken zijn katoenachtige stoffen, hoodies, t-shirts, maar niet op nitted stoffen, denk aan maximaal 5 items of wat je binnen het tijdsbestek kunt printen. We hebben textielkleuren die het beste de kleur van de stof dekken.
Bij inschrijving van 7 personen gaat de workshop door. Alle workshops worden in het Nederlands/Engels gegeven
It's winter, the freezing cold is coming, snowflakes, cozy winter evenings and Christmas are just around the corner. So we immediately thought of a workshop on printing Christmas sweaters/hoodies. The authentic winter sweaters in a new look. What do we do? You can design your own design from scratch that can be printed once, but we will also provide ready-made Christmas designs to print in the way you want. We provide the Christmas-colored inks and a tote bag and you bring textile items that you want to print on.
* textile fabrics that works best are cotton-like fabrics, hoodies, t-shirts, but not on nitted fabrics, think about max 5 items or what you are able to print within the timeframe. We have textile colors that works best in covering the fabric color.
The workshop will continue with registration of 7 people. All workshops will be given in Dutch/English
Inbegrepen/Included:
Inkten/Inks
Zeefdruk ramen/ Screen frames
Transparanten / Transparants
Papier/ Papers
Koffie/thee en iets lekkers / Coffee/tea/sweets
Datum/Date: Sunday, November 19, 2023
Tijdstip/ Start time: 11.00am
Duur/ During: 3 hours
Kosten/ Costs: € 85.00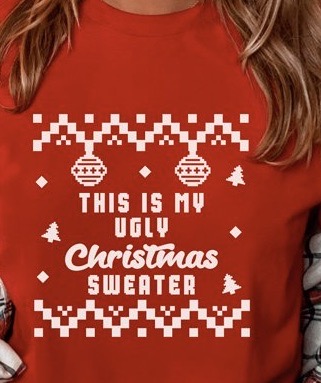 Workshops op maat / tailor-made workshops
Wil je een leuke zeefdruk workshop organiseren of zoek je een leuk teambuilding uitje dan zijn we zeker de juiste plek om je uit de dagelijkse sleur te halen en met elkaar een leuk en gezellig moment te creëren. Wil je meer weten of wil je er één organiseren neem dan contact met ons op.

If you want to organize a fun screen printing workshop or are looking for a fun team building outing, we are certainly the right place to get you out of the daily grind and create a fun and enjoyable moment toge
CONTACT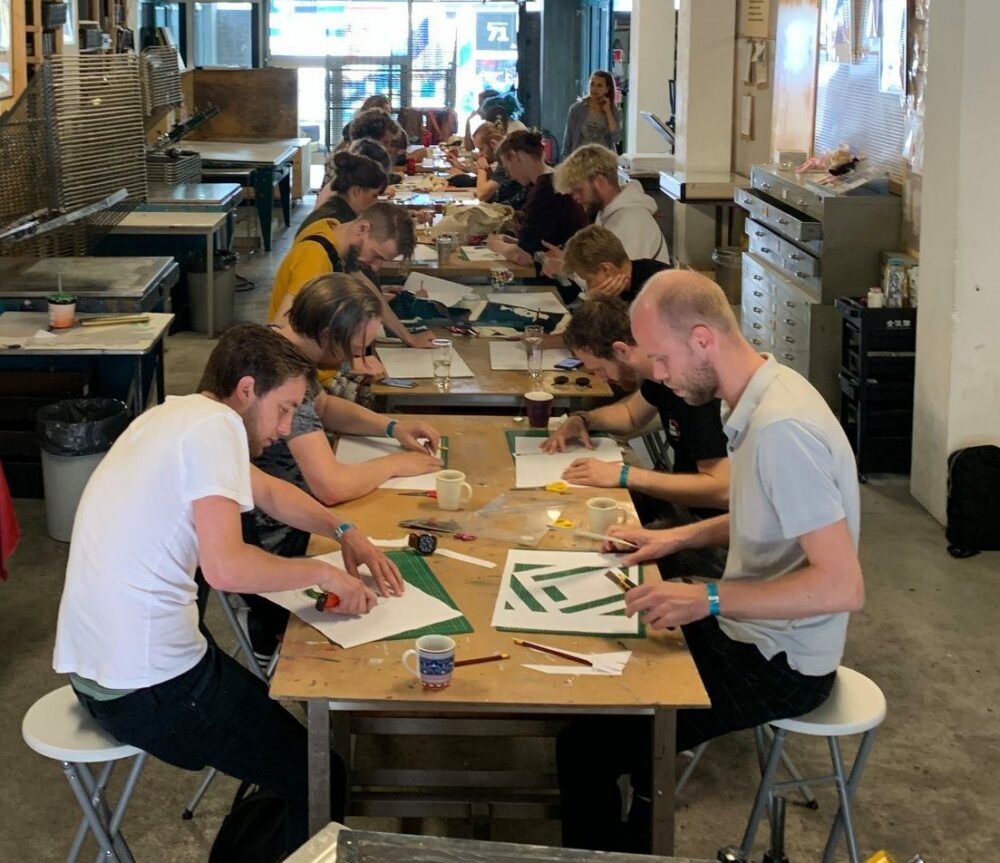 Waarom mesh print club?
Bedrukken van Textiel
Naast papier is het beprinten van textiel ook mogelijk.
Goed bereikbaar
Onze werkplaats ligt in hartje creatief Rotterdam
More
Groot & klein formaat
We hebben 2 grote en 4 kleinere zeefdruktafels
Veelgestelde vragen
Wat kost een mesh lidmaatschap?
lidmaatschap is € 100,– per kwartaal (automatische incasso)
Wat zijn jullie openingstijden?
Onze werkplaats is 24/7 open, je kunt zelfstandig inplannen en gebruik maken van onze werkplaats